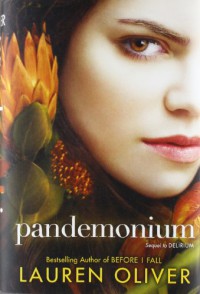 I wasn't sure what to expect with this and was pleasantly surprised. It is a bit sadder than book one but it features a lot more action and a much more grown-up and brave Lena. Some events were obvious and I knew what it was leading to. I.e. the appearance of Julian. I could see the attraction between the two, I didn't buy the love aspect of the relationship. Lust? Sure. Not love. Julian as a character wasn't that intriguing. He seemed like a wimp.
There are interesting developments in this book not the least is
the fact that Lena encounters her mom. Always knew she wasn't dead, and the fact that she has a high position in the Resistance isn't surprising
. Wasn't sure if I wanted to read book 3, now I can't wait!